Short Bio
Dr.Shaheen with more than 15+years of teaching experience has been involved in teaching, research, and training activities.
Academic Area and Degrees
Academic Area: Information Technology, Decision Science
Degrees:M.Sc. Computer Science, Ph. D. Computer Science Engineering
Academic Appoinments
Lecturer, St.Francis College for Women (2000-2004)
Lecturer, SIMACS (2004-2005)
Lecturer, Aurora's Degree and PG College (2005-2007)
Assistant Professor, IPE (2007 onwards)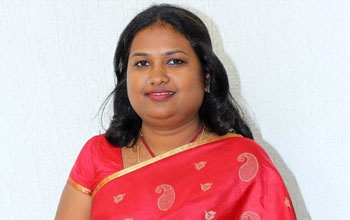 Dr Shaheen
Assistant Professor
Quantitative Techniques & Information Technology
Courses Teaching
Business Analytics for Managers
Operations Research
Statistics for Management
Research Statement
Methodological and theoretical research, as well as a considerable portion of my applied and collaborative work, addresses faults in the software and checks for its reliability statistically. My work is the establishment of a new perspective where one assumes stochastic process models for identifying and tracking errors in a software application.
Research Interests
Software Reliability
Data Analytics in Decision Making
Featured work and Publications
Minorities in India: A Socio-Economic Study (2013 – 2015); Funding Agency: Sponsored by ICSSR; Role: Principal Investigator Description: The research project is a cross-sectional study carried out to assess the Socio-Economic, Educational, Cultural, Traditional and Occupational Status of Minorities in India. A study sample of size of 1200 schedules (200 from each religious community) is collected from the MCDs listed by the Government of India for each community. Shaheen. (2014). "Millennium Development Goals and Muslim Minorities in India: A Status Report." published by Academic Foundation and presented in an International seminar titled The Indian Social Sector – Trends and Issues, sponsored by ICSSR Kumar Mishra Ram, Shaheen, Raveendran Jayasree R, and Deman Suresh. (Academic Foundation, 2014). "Applications of GameTheory." As a sequel to the International Conferences on Game Theory and Applications organized in honor of Prof.C.R.Rao and Prof.Lloyd Shapley, the 2012 Nobel Laureate in Economics, this edited book captures contemporary research initiatives in the potential application domains of Game Theory Prasad Satya R, Shaheen, and Mohan Krishna G. "SPRT – Two Step approach: HLSRGM." International Journal of Computer Engineering & Technology (IJCET) – Volume 4, Issue 5 – September – October 2013. Impact Factor – 6.1302 Prasad Satya R, Shaheen, Mohan Krishna G. "Two Step Approach for Software Reliability: HLSRGM." International Journal of Emerging Trends & Technology (IJCTT) – Volume 4, Issue 10 – Oct 2013 Prasad Satya R, Shaheen, Mohan Krishna G. "Two Step Approach for Software Process Control: HLSRGM." International Journal of Emerging Trends & Technology in Computer Science (IJETTCS) – Volume 2, Issue 4 – July – August 2013 with ISSN 2278-6856 Shaheen, Mishra R K, Dangi Hamendra Kumar. (2013, April). "Business Analytics and Business Intelligence: A boon or bane for Public Sector Enterprises." Paper presented at the 3rd IIMA International Conference on Advanced Data Analysis, Business Analytics and Intelligence at IIM Ahmedabad. The digital documentation of the paper presented is available with ISBN No: 978-81-909529-2-7 Mishra R K, Sai Kumar M L, Shaheen. (Elsevier, 2012). "Business Analytics and Business Intelligence in Management." This book consists of blind refereed articles presented at the annual conference of the IPE, Hyderabad
Awards & Honours
Empanelled as Research Methodology Expert Member from the State of Telangana by Training & Capacity Building Division, ICSSR