About IPE:
The Institute of Public Enterprise (IPE) since its establishment in 1964 is devoted to research & consultancy, training and management education. The institute has worked extensively with national and international institutions/agencies of repute on issues of public sector policy and management. IPE has been recognized as a 'Centre of Excellence' in social science research by Indian Council of Social Science Research (ICSSR), Ministry of Human Resource Development, Government of India.
Programme Objectives:
The programme focuses on issues of transparency, accountability and responsiveness in scientific organizations and the need to integrate these principles as a fundamental building block for planning and strategy development for these organizations.
Broad Programme Content:
Conceptualizing accountabilityand responsiveness in scientific organizations
Evolving strategies for enhancing autonomy and accountability in organizations
Stakeholder engagement andthe challenges
Professional ethics and integrity
Performance management (organizational and individual)
Incentives and motivation
Who is eligible?
Scientists/technologists holding scientific posts/working in scientific Ministries/Departments of GoI and State Governments, Autonomous Institutions/PSUs of Central/State Governments, R&D Institutions/Research Laboratories of Central/State Governments, Central/State Universities, State Science & Technology Councils.
Fee:
There is no participation fee for the programme.
Selection:
The selection of the participants will be based on eligibility and on first-cum-first-serve basis.
Request you to kindly depute 1-2 scientists from your organization who are holding M.Tech/PhD degrees and actively involved in research and development.  Please send in your nominations along with filled in bio-data forms/nomination forms of the participants duly signed by the forwarding authority to the Programme Director.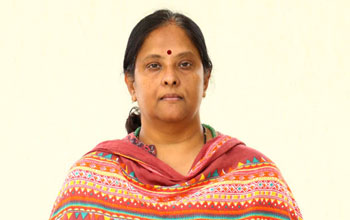 Dr Geeta Potaraju
Programme Director
Centre for Governance and Public Policy,
Institute of Public Enterprise
Osmania University Campus, Telangana State
Hyderabad- 500 007
Email: pgeeta@ipeindia.org
Mobile: 9493401690