The library at IPE provides high-quality information resources and services, recognising the diversity and needs of all stakeholders. We strive to be responsive and innovative in our service delivery and to be a vital contributor to the academia of the management college.
IPE supports the unwavering commitment and ambition as a research-intensive and predominantly campus-based college with strong national and international linkages and a focus on high-quality research and teaching.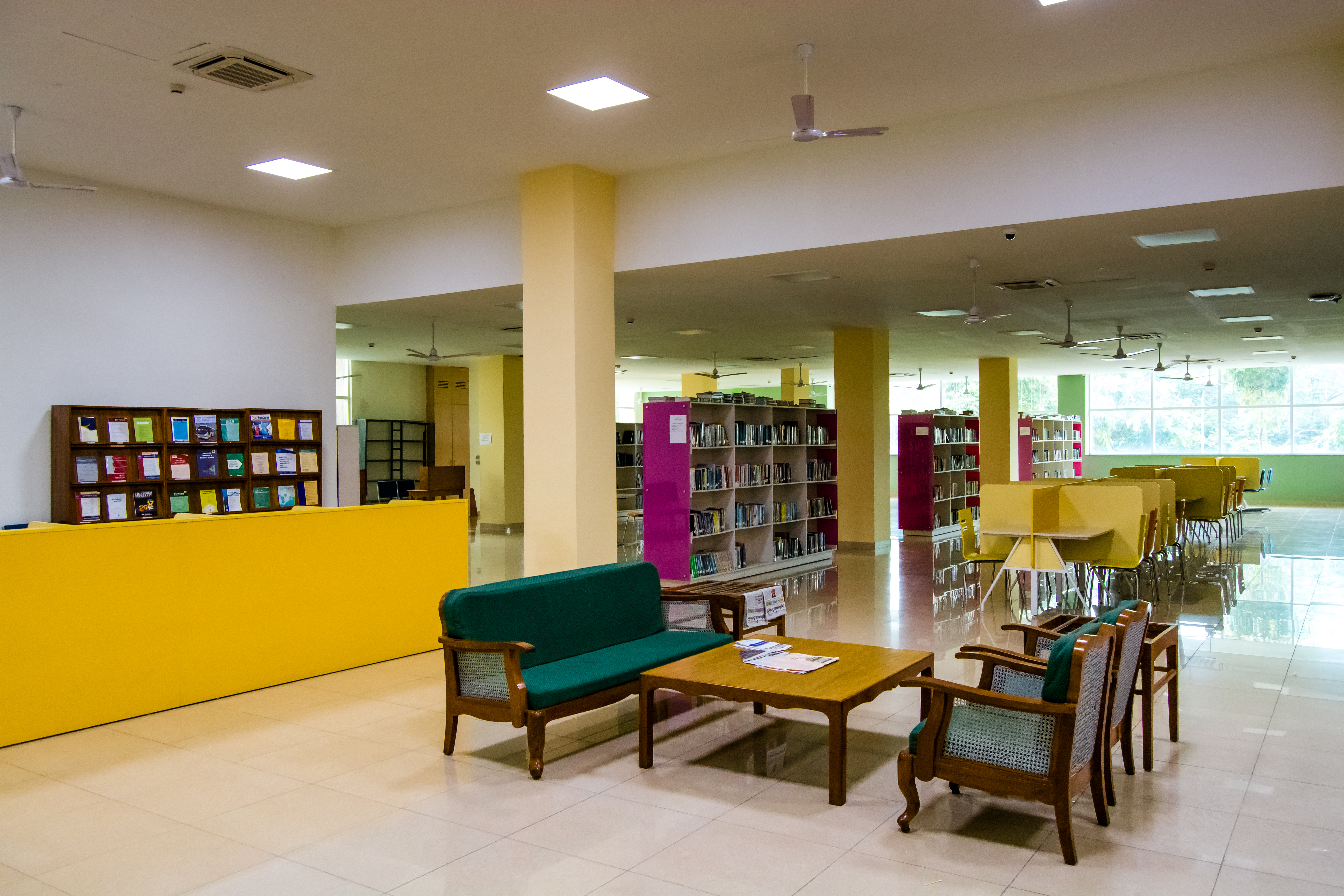 A Treasure Trove of Learning Resources
The Institute's library has a rich collection of 50,000 documents (including books, journals and pamphlets) on topics such as management, public enterprises, IT, economics, psychology, biographies, annual reports of central / state-level public enterprises, project reports submitted by students / faculty / research scholars, etc. It has a valuable collection of over 3,500 publications / theses, and subscribes to over 200 national / international journals annually. It works in close collaboration with libraries of several universities, ISB, ASCI, CESS, State Bank Staff College, the English & Foreign Languages University, etc. Benchmarking itself with global B-Schools,the library supplements the course content of IPE's management education programs and automatically purchases all books that are recommended for reading.
The IPE library receives reports and working papers of institutions such as World Bank, Asian Development Bank, International Labour Organization – Asian Regional Team for Employment Promotion, Organization for Economic Cooperation and Development, Indian Institutes of Management, Madras Institute of Development Studies, central / state government enterprises and private sector organizations. It also receives reports of the Comptroller and Auditor General of India, debates in the Lok Sabha and Rajya Sabha, Estimates Committee, Committee on Public Undertakings, etc. The library has 20 computer systems and an exclusive server. Its Online Public Access Catalogue can be browsed (by author / title / subject) from IPE's website. It has a collection of over 400 CDs / DVDs on various subjects, and also provides research scholars with internet-based information, as well as a rich collection of PhD theses submitted by research scholars from various Indian universities.
For Information Contact
Dr G. Venkata Nagaiah Assistant Librarian Institute of Public Enterprise Shamirpet Campus, Medchal Malkajgiri Dist.,
Hyderabad – 501 101
Ph.: 040-23490962